Today I would like to introduce you to Micorosft Teams.  This is a fantastic new(ish) application to the group collaboration world.
Some of you have heard of Slack, HipChat, and GroupMe.  These applications are all well and good, but not in an educational environment.  Microsoft Teams offers us all the features of those other applications like Slack in a way that is more geared towards education.
Communication/Collaboration: Teachers and students can communicate with each other in a safe and easy way.  This is probably the most useful feature as it organizes your conversations in a more searchable and organized way than long  email threads.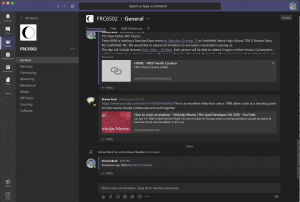 Assignments: Assignments can be assigned to students and turned in.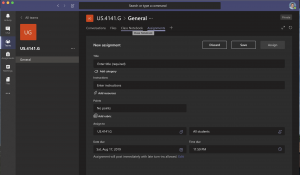 Class Notebook: OneNote is integrated into Teams allowing shared notebooks through the entire class.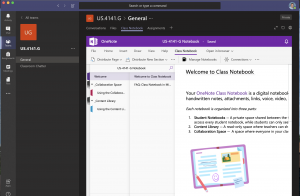 You can download the MS Teams iOS app here, and the desktop version is already installed in your Applications.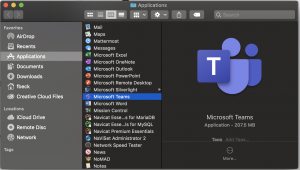 If you are interested in having a team setup just login and create a new support ticket.